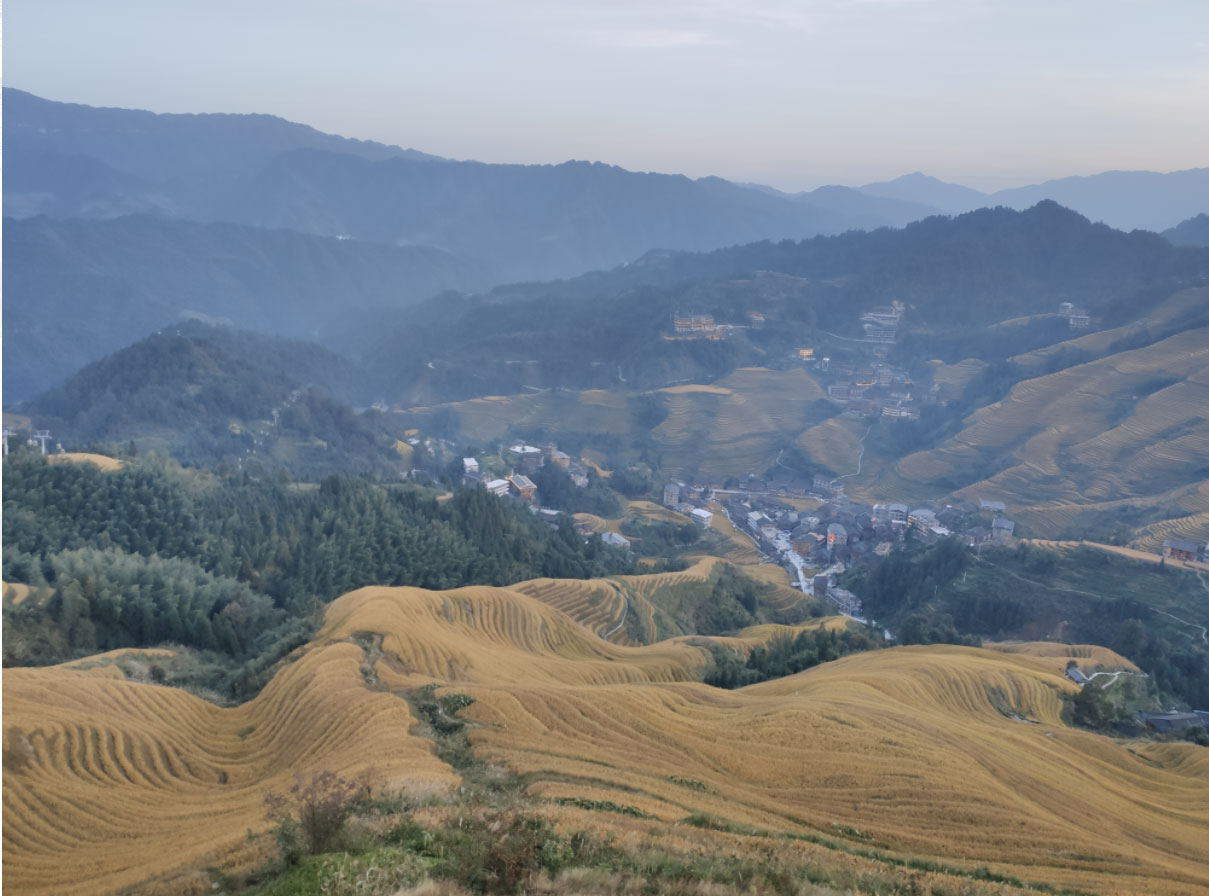 Longji Rice Terraces that have a long history in China. As we all know, rice terraces are slopes claimed from nature for cultivation in hilly or mountainous areas. 
Longji Rice Terraces are the most famous terraces in China which is well-known not only because of its agricultural sight but also the folk-customs and local life. 

The fantastic scenery of Longji Terraced Fields is gorgeous and worthy visiting in different seasons. In spring, the fields are irrigated and looks like silvery mirror; in summer, the terraces become green and invigorating with fantastic green waves; in autumn, the terraces turn to be golden as it is the harvest season; in winter if you are lucky enough to see the snow, then those magnificent scenery will be one of your most unforgettable memories.